Firewood can be purchased here.  We deliver a large bundle to you for a great price.  The cost is $12 (tax included) per bundle and includes kindling and paper. Picture of a bundle of firewood below.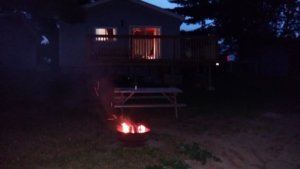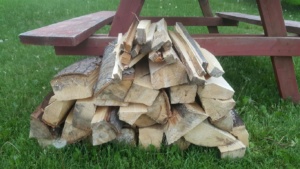 MNR does not allow you to bring your own firewood in order to prevent the spread of invasive insects and diseases to our forests.
Buy it locally. Burn it on site. Never bring it back home.
Please refer to the PDF File from the Ministry of Natural Resources for reasons.